c5e9ca45-ba83-4aad-bc84-f9c9fc51f2a5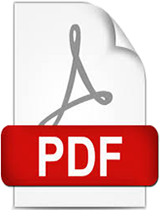 Attachments [ 0 ]
There are no files associated with this item.
More Details
World Bank, Washington, DC
Middle East and North Africa

|

Lebanon
2017-12-04T22:55:58Z

|

2017-12-04T22:55:58Z

|

2017-11-28
This paper applies a newly-developed survey instrument to assess the structure and dynamics of jobs in the potato value chain of North Lebanon. The analysis finds that while on-farm activities represent the largest source of jobs in the value chain, most of these are low-skilled, low quality jobs taken by seasonal workers, offering limited opportunities for young Lebanese workers. The best opportunities to develop high quality jobs would come through investment in downstream processing, which would have a spillover effect also on expanding lower-skilled jobs across the chain. Taking advantage of this opportunity will require addressing significant constraints in the trade and investment climate in North Lebanon.