83e356a8-33d6-43f8-adc2-f28fd9655b88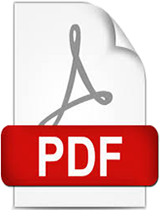 Attachments [ 0 ]
There are no files associated with this item.
More Details
World Bank, Washington, DC
2017-10-30T21:53:41Z

|

2017-10-30T21:53:41Z

|

2017-10
Divorce and widowhood succeeded by remarriage are common for women in Africa. A key question is how such discontinuous marital trajectories affect women's well-being. Women's marital trajectories in Senegal are described and correlated with measures of voice, resource constraints, and consumption welfare. Considerable selection into divorce and widowhood as well as subsequent remarriage is documented. Poorer women are more vulnerable to dissolutions and remarriage and hence bear more of the costs while being nevertheless afforded a safety net in the form of a male protector. Marital breakdowns and their aftermaths have far from neutral effects on women's well-being.