15fac48e-3207-4f97-9014-776277fdf29b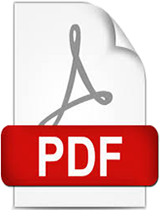 Attachments [ 0 ]
There are no files associated with this item.
More Details
2012-08-13T09:46:25Z

|

2012-08-13T09:46:25Z

|

1998-12
The Africa Live Database (LDB) is a user-friendly computer-based data tool that consists of: a) a Local Data Base--a tool for in-depth economic work; b) query-- a tool for storing and manipulating economic and sectoral variables; and c) Africa briefings-- presorted ready-to-use data. The system was developed by the Africa Region of the World Bank with two complementary goals in mind: 1) in the short term, to provide staff in the region with an efficient means of collecting, analyzing and manipulating economic and sectoral data; and 2) in the long term, to become the linchpin of a major effort for capacity building in African countries, aimed at upgrading local capacity in statistical data collection and analysis. This, combined with other initiatives, could then become a powerful tool for monitoring the impact of policy on development. The LDB responds to three sets of client needs: a) staff in the World Bank, b) users of statistical information in client countries, and c) other users of statistical information worldwide-- other donors, researchers, banks, etc.