219ae432-59ee-46c7-8163-362badf8f5dc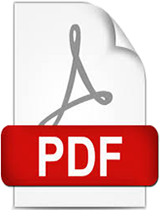 Attachments [ 0 ]
There are no files associated with this item.
More Details
World Bank, Washington, DC
2018-07-18T16:19:40Z

|

2018-07-18T16:19:40Z

|

2018-06
The World Bank in collaboration with the Tanzania Social Action Fund (TASAF) conducted an assessment on the constraints and opportunities faced by non-farm household enterprise owners when starting and growing a business. The report highlights the findings from two applied methodologies namely a qualitative toolkit and a quantitative analysis. The toolkit included several qualitative techniques like focus groups, life stories, key informant interviews, and a community mapping exercise administered to 385 individuals from eight communities, among whom about a third were beneficiaries of the countrywide TASASF III - Productive Social Safety Net (PSSN) program. The quantitative data had rich information on 7,400 Tanzanian households and included a specific section on household enterprises. The authors found that the major constraints household enterprise owners face when starting or growing a business are lack of access to financial resources, weak markets and high competition among themselves, and lack of skills. Participants also identified severe weather conditions (droughts and rainy season) as a risk for their businesses and their communities. The report concludes with recommendation for TASAF and the Tanzanian government as they move forward towards the next phase of the PSSN program.