c67baa17-b30d-4228-926a-b98dcb57e5bc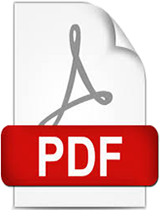 Attachments [ 0 ]
There are no files associated with this item.
More Details
World Bank, Washington, DC
2012-08-13T09:06:12Z

|

2012-08-13T09:06:12Z

|

2006-05
In the past year, the donor community has paid unprecedented attention to the subject of capacity development. From the World Bank task force on capacity development in Africa to the Paris Declaration on aid effectiveness, donors have signaled both the importance of the issue to African development and a new determination to improve results on capacity development interventions. For African practitioners, however, whether this new attention will result in real changes is still unclear. This brief examines some of the African reactions, gathered through a series of consultations in the past year, to growing attention on capacity development among donors. Unless the new commitments lead to real changes in behavior on the ground, the African practitioners say, the latest commitments will simply be remembered as yet another missed turning point.