fcde94e9-fdf9-4d23-b08e-20982cede0d1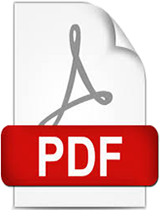 Attachments [ 0 ]
There are no files associated with this item.
More Details
World Bank, Washington, DC
Middle East and North Africa

|

Yemen, Republic of
2018-06-18T20:20:16Z

|

2018-06-18T20:20:16Z

|

2018-05
This paper estimates the welfare change arising from the capture of the Republic of Yemen`s capital in 2014, using a multi-themed household survey conducted as the capital was captured. Despite the little violence in this setting, the increase in fragility resulted in a large decline in household welfare driven by both a decline in income and an increase in food prices. Beyond traditional welfare metrics, women were affected by the fragility more so than men, where there was a nearly universal drop in women's decision-making ability that did not differ based on a woman's bargaining position in the household. Furthermore, this decline in decision making was immediate, and did not continue to worsen in the months towards the end of the period when household welfare dropped the most. Lastly, the tumultuous setting had implications for individuals' ability to report their subjective welfare in accordance with their unambiguous decline in traditional welfare metrics.