1fecfaea-c6bd-498c-af0c-5e06ddf6d2e7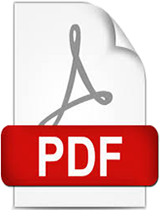 Attachments [ 0 ]
There are no files associated with this item.
More Details
World Bank, Washington, DC
Africa

|

Congo, Democratic Republic of
2018-02-06T21:20:55Z

|

2018-02-06T21:20:55Z

|

2018-02
The economy of the Democratic Republic of Congo is not creating sufficient jobs for its young and rapidly growing workforce. Although the Congolese economy has experienced fast growth and poverty has declined, further reducing poverty will require more dynamic job creation and continued reductions in fertility rates. The current youth bulge and potential demographic dividend will open a unique window of opportunity but will demand faster job creation. The challenge is not limited to reducing unemployment, but includes tackling inactivity and rampant underemployment. Possible avenues to address labor market shortcomings include removing obstacles and resolving market failures for firms to grow, integrating agribusinesses into value chains, facilitating urbanization, and focusing on skills, not just schooling. At the same time, a focus on productivity growth could strengthen its link to employment creation. The report, Democratic Republic of Congo: jobs diagnostic, analyzes the main challenges - at the macro, firm, and household levels - that the country faces in creating jobs. It also outlines the main obstacles to creating more and better jobs that are more inclusive of women and youth.