ecb97858-b008-462a-8cc0-703ca048d566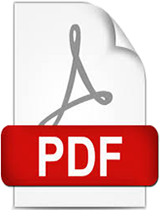 Attachments [ 0 ]
There are no files associated with this item.
More Details
World Bank, Washington, DC
East Asia and Pacific

|

Middle East and North Africa

|

South Asia

|

Afghanistan

|

Burundi

|

Mali

|

Myanmar

|

Syrian Arab Republic

|

West Bank and Gaza
2019-04-18T16:39:24Z

|

2019-04-18T16:39:24Z

|

2018-05-22
This issue focuses on FCV Countries and Topics and features the following articles: Confronting the Development Challenges of Fragility, Conflict, and Violence; What Drives the Radicalization of Foreign Terrorist Recruits? The Cost of Fear; Leaving, Staying, or Coming Back? Migration Decisionsduring the Northern Mali Conflict; How Myanmar's Reforms Are Playing Out in Rural Villages; Obstacles on the Road to Economic Growth in the West Bank; Can Public Works Help Postconflict Communities Escape Poverty? Can Mass Media Increase Women's Political Participation after Civil War? Conflict and Poverty in Afghanistan's Transition; Who Benefited from Burundi's Demobilization Program? and U.S. Food Aid and Civil Conflict Revisited: A Methodological Caution .