c913b75a-400a-4be4-b162-6371d7d6b34d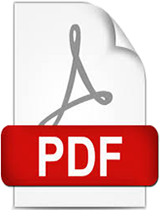 Attachments [ 0 ]
There are no files associated with this item.
More Details
Washington, DC: World Bank
Hamilton, Alexander

|

Hammer, Craig

|

Ahmad, Bashir

|

Crowther, Naomi

|

Hermansons, Zintis

|

Hudson, John

|

Kandala, Ngianga-Bakwin

|

Marinkovic, Dragana

|

Raja, Chandni

|

Spencer, Ella

|

Svensson, Jakob
2017-05-31T15:47:50Z

|

2017-05-31T15:47:50Z

|

2017-05-31
Data deficiencies contribute to state fragility and exacerbate fragile states' already limited capacity to provide basic services, public security and rule of law. The lack of robust, good quality data can also have a disabling effect on government efforts to manage political conflict, and indeed can worsen conflict, since violent settings pose substantial challenges to knowledge generation, capture and application. In short, in fragile contexts the need for reliable evidence at all levels is perhaps greater than anywhere else. The development of sustainable and professional 'data-literate' stakeholders who are able to produce and increase the quality and accessibility of official statistics can contribute to improved development outcomes. Good quality and reliable statistics are also required to track the progress of development policies through the monitoring of performance indicators and targets and to ensure that public resources are achieving results. While data alone cannot have a transformative effect without the right contextual incentives it is an essential and necessary prerequisite for greater accountability and more efficient decision-making. This volume explores methods and insights for data collection and use in fragile contexts, with a focus on Sudan. It begins by posing several questions on the political economy of data, and then sets out a framework for assessing the validity, reliability, and potential impact of data on decision-making in a fragile country. It also sets out insights on challenges associated with fragile states, derived from recent data collected in Sudan: the 2014/2015 DFID Sudan household survey. This includes data-driven analysis of topics including female genital mutilation, public service delivery, and the interplay of governance, service quality, and state legitimacy.