7760f9b9-1ce3-4d1d-aabc-5b39c581fd4a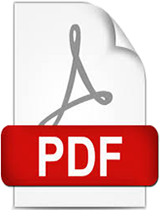 Attachments [ 0 ]
There are no files associated with this item.
More Details
Washington, DC: World Bank
2018-05-10T18:11:06Z

|

2018-05-10T18:11:06Z

|

2018-06-11
Liberia has been influenced by the Ebola crisis since 2014, but the economy is now recovering quickly. Still, significant challenges lie ahead. Agriculture, an important sector that employs approximately half of the labor force, still has a weak growth trajectory. Many rural people are not well connected to markets and live below the poverty line. To use limited resources effectively, strategic planning and prioritization of public investment are essential. Particularly, the Ebola crisis revealed the vulnerability of the country's transport connectivity and health systems. This book analyzes the country's transport connectivity, identifying the existing bottlenecks and possible economic potentials. By taking advantage of the country's first-ever georeferenced road network data, the analysis casts light on various aspects of connectivity, such as rural accessibility, market access, access to port and health facilities and multimodal connectivity, including cabotage. It is shown that transport connectivity is crucial to increasing agricultural production, stimulating agglomeration economies, and supporting people's access to health care services. Significant resources are likely to be required to meet the existing gap. The book estimates the financial needs by development objective and discusses important policy issues, including the possibility of public-private partnerships to finance transport infrastructure.