98527a89-57dc-4810-b637-b0b5483103f0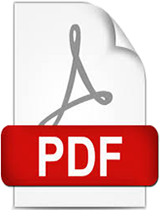 Attachments [ 0 ]
There are no files associated with this item.
More Details
World Bank, Washington, DC
2017-08-10T15:00:40Z

|

2017-08-10T15:00:40Z

|

2017-08
This report offers an overview of the state of WASH services in the country. It draws from a number of national data sources, desk reviews, and original research to analyze service delivery in the country and assess the sector's performance. It offers an overview of poverty in Nigeria, considers the relationship between poverty and WASH, explores demographic patterns influencing access to WASH, and analyzes the relationship between WASH and child health outcomes. Further, it evaluates the performance of water agencies, examines and identifies institutional bottlenecks, offers insights on how to make the sector more efficient and sustainable, conducts a public expenditure review (PER) of the WASH sector, and explores the organization of the institutional landscape for urban water supply in Bauchi City. The report concludes with recommendations for tackling the current crisis of WASH services in Nigeria.