223b57e5-d372-4577-b2d6-f843df76bc31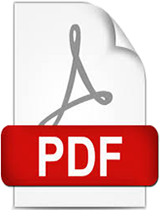 Attachments [ 0 ]
There are no files associated with this item.
More Details
World Bank, Washington, DC
Middle East and North Africa

|

Morocco
2018-12-11T18:14:10Z

|

2018-12-11T18:14:10Z

|

2018-12
This paper studies the effects of policies aimed at mitigating discrimination against women in the marketplace on the gender wage gap, decisions to invest in skills, the composition of employment and unemployment, and long-run growth. The analysis uses a gender-based overlapping generations model with labor market rigidities. Gender bias in the workplace varies inversely with the presence of skilled women (as agents of change) in the labor market and has a direct impact on their bargaining power in the family. The model is calibrated for Morocco. Experiments show that although the benefits of policies aimed at mitigating gender bias in the workplace can promote growth and be significantly magnified through a stronger presence of skilled women in the labor market, a trade-off may emerge with respect to female unemployment when anti-discrimination policies are combined with policies aimed at subsidizing women's training. To internalize this trade-off, anti-discrimination policies in the marketplace may need to be complemented by measures aimed at reducing labor costs and raising productivity.