c9e5ab5d-48f3-4038-8068-716cacc18d31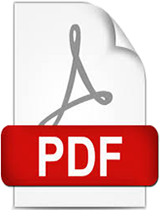 Attachments [ 0 ]
There are no files associated with this item.
More Details
World Bank, Washington, DC
Middle East and North Africa

|

Egypt, Arab Republic of
2018-12-27T17:59:37Z

|

2018-12-27T17:59:37Z

|

2018-12-01
In 2016 the Government of Egypt (GoE) has embarked on an ambitious and much needed transition towards a better economic policy. While the macroeconomic stability and market confidence have been largely restored, the overall fiscal situation remains challenging. With limited fiscal space, solely relying on public resources to fund infrastructure investments, will no longer be a viable strategy to meet the country's needs. Building on the success of attracting private investment in renewables and natural gas sector, there is significant potential for replicating the success across other infrastructure sectors. Egypt has recognized that in order to raise competitiveness, increase investments in human capital, and sustain the benefits of the homegrown reform; it will need to continuously shift its development model towards creating an enabling environment for the private sector to invest more, export more and generate more jobs. Starting with Energy, Transport, Water and Sanitation and Agriculture, this report highlights the tremendous potential and opportunities available in each of these sectors. Additionally, it also presents a roadmap for sectoral transformation, whilst highlighting the cross-cutting enabling and functional activities required to facilitate this transition.