13150774-e73c-47ad-b531-60900a2ca2b3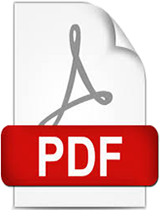 Attachments [ 0 ]
There are no files associated with this item.
More Details
World Bank, Washington, DC
Middle East and North Africa

|

Lebanon
2019-05-03T16:05:10Z

|

2019-05-03T16:05:10Z

|

2019-04-01
This policy brief aims to contribute to filling the knowledge gap and presenting a sex-disaggregated snapshot of the distribution of students across energy related higher education educational programs as well as the traditional Science, Technology, Education, and Math (STEM) fields, in tertiary education institutions across Lebanon's different regions. The objective is to better understand the supply side of female talent, starting with high skilled workers, available to enter the energy job market in Lebanon and propose recommendations when talking about opportunities for women to work in the sector. While the focus is on assessing the high skilled workforce, the recommendations point to the need to focus also on supporting a middle-skills talent pool where most of the jobs in the sector are likely to be created.