6747f639-26ec-43e8-a9f3-90a703fcb100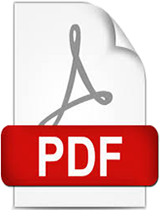 Attachments [ 0 ]
There are no files associated with this item.
More Details
World Bank, Washington, DC
Middle East and North Africa

|

Yemen, Republic of
2019-04-11T21:18:50Z

|

2019-04-11T21:18:50Z

|

2019-04
The Republic of Yemen has undergone a profound transformation following the escalation of conflict in March 2015. There has been an increase in violence, a disruption in supply chains due to a tightening of the ports, and a decline in the general economic climate that has left a large share of the population without the income to support their basic needs. These transformations have resulted in widespread food insecurity, where nearly half the population is under the threat of a potential famine. Although the violence has undeniably had a significant impact on the population and local outcomes, the temporal and regional distribution of poor food access suggest that food insecurity of the mobile phone–using population has been primarily driven by factors aside from the localized effects of violence alone. The lack of a strong relationship between violence and poor welfare outcomes contrasts with evidence from other conflict settings, and further contrasts with the rationale underpinning much of the humanitarian and development assistance currently being delivered in the country.