d1a1b8a8-a9e9-4d2c-88da-2b686f248a16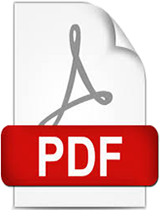 Attachments [ 0 ]
There are no files associated with this item.
More Details
Washington, DC: World Bank
Europe and Central Asia

|

Middle East and North Africa

|

Europe

|

Europe, Middle East and North Africa

|

Middle East

|

North Africa
2018-10-22T19:03:39Z

|

2018-10-22T19:03:39Z

|

2019
For millennia, the Mediterranean has been one of the most active trading areas, supported by a transport network connecting riparian cities and beyond to their hinterland. The Mediterranean has complex trade patterns and routes--but with key differences from the past. It is no longer an isolated world economy: it is both a trading area and a transit area linking Europe and North Africa with the rest of the world through the hub-and-spoke structure of maritime networks. Understanding how trade connectivity works in the Mediterranean, and elsewhere, is important to policy makers, especially those in developing countries in the Mediterranean, concerned with the economic benefits of large investment in infrastructure. Better connectivity is expected to increase trade with distant markets and stimulate activities in the hinterland. This book is a practical exploration of the three interdependent dimensions of trade connectivity: maritime networks, port efficiency, and hinterland connectivity. Because of the complexity and richness of maritime and trade patterns in the Mediterranean, the research book combines both a regional focus and globally scalable lessons. This book is intended for a wide readership of policy makers in maritime affairs, trade, or industry; professionals from the world of finance or development institutions; and academics. It combines empirical analysis of microeconomic shipping and port data with three case studies of choice of port (focusing on Spain, Egypt, and Morocco) and five case studies on hinterland development (Barcelona; Malta; Marseilles; Port Said East, Egypt; and Tanger Med, Morocco).