3ca941b5-71e8-4767-8bbf-ace87db46bff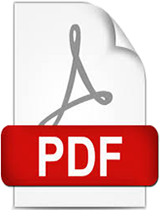 Attachments [ 0 ]
There are no files associated with this item.
More Details
World Bank, Washington, DC
Africa

|

East Asia and Pacific

|

Sub-Saharan Africa

|

China
2018-10-31T19:22:45Z

|

2018-10-31T19:22:45Z

|

2016-09-07
Jim Yong Kim, President of the World Bank, discussed the partnership to promote development, investment, and multilateral cooperation in Africa. There are ample opportunities to accelerate growth, productivity, and Africa's economic transformation. He pointed to four key things: first, close the large gap in infrastructure -- in roads, energy, water, sanitation, broadband, and transport; second, make agriculture more productive; third, improve the fundamentals needed to accelerate industrialization; and fourth, invest in people – in health and education – which is increasingly vital in the digital age. He believe the partnership will continue, and this relationship will help millions of people lift themselves out of poverty and realize opportunities for a better life.