a9ab9161-220c-49c2-bbf3-7e8c98575444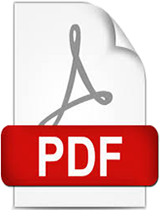 Attachments [ 0 ]
There are no files associated with this item.
More Details
World Bank, Washington, DC
Middle East and North Africa

|

Middle East

|

North Africa
2017-03-28T19:11:44Z

|

2017-03-28T19:11:44Z

|

2016-12
This paper advocates for the need to rally the MENA professional and skilled diaspora. It discusses the findings of a unique outreach exercise to the MENA diaspora and provides policy recommendations. First, the paper highlights the linkages between the diaspora and trade, investment, and knowledge transfer based on the literature and concrete examples. Second, it describes the outreach and the profile of the diaspora members surveyed. Third, it presents the main findings of the survey of the MENA diaspora in four areas: (i) overall engagement, (ii) appetite for investment, (iii) trade, and (iv) the role of institutions. The paper concludes with policy recommendations.