0fbdcf92-b9c9-4795-a60f-86cde52497cd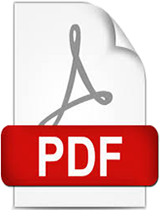 Attachments [ 0 ]
There are no files associated with this item.
More Details
World Bank, Washington, DC
Africa

|

Central Africa

|

West Africa

|

Central African Republic

|

Chad

|

Guinea

|

Mali

|

Niger
2017-05-18T15:51:52Z

|

2017-05-18T15:51:52Z

|

2017-05
The five countries covered in this report share a number of characteristics and are facing similar challenges that justify their being monitored jointly. First, they face critical demographic issues that require immediate action to enable them to experience a population dividend rather than a population burden that might foreshadow interminable political and social conflicts in the future. Second, with the exception of Guinea, these are landlocked, low-income Sahelian economies, heavily reliant on the agricultural sector, their main source of revenue and means of subsistence, with a significant livestock sub-sector based in part on traditional pastoral nomadism. Third, they are economically non-diversified. These five countries rely on natural resources exploitation industries-gold for Mali, uranium and oil for Niger, bauxite for Guinea, diamonds for the Central African Republic, and oil for Chad-that account for a rural portion of their output, export income, and public revenue. This dependence on the primary sector makes these economies highly vulnerable to climate-related shocks and to volatility in the price of raw materials. Fourth, each one is struggling to overcome a legacy of political instability and violence, exacerbated by fragile sociopolitical conditions and the severity of regional currency tied to the euro and exerts considerable influence on the macroeconomic policies of its Member States.