6c2d2b8c-2d88-441c-b25b-d9e57baa54fc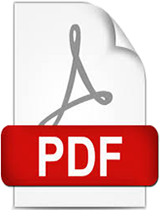 Attachments [ 0 ]
There are no files associated with this item.
More Details
Washington, DC: World Bank
Africa

|

Sub-Saharan Africa
Calderon, Cesar

|

Cantu Canales, Catalina

|

Kubota, Megumi
2018-09-27T19:05:11Z

|

2018-09-27T19:05:11Z

|

2018-10-03
Africa's Pulse is a biannual publication containing an analysis of the near-term macroeconomic outlook for the region. Each issue also includes a section focusing upon a topic that represents a particular development challenge for the continent. It is produced by the Office of the Chief Economist for the Africa Region of the World Bank. Recent data point to a weakening of economic growth in Sub-Saharan Africa in 2018, according to the new Africa's Pulse, a bi-annual analysis of the state of African economies conducted by the World Bank. The growth slowdown can be attributed to the lower than expected performance of the large countries in the region (South Africa and Nigeria). The downswing reflects poorer performance in agriculture following droughts and lower performance of commodity sectors.