68169e79-d70a-4e9d-9387-f2c9350577a6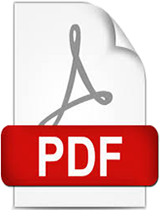 Attachments [ 0 ]
There are no files associated with this item.
More Details
World Bank, Washington, DC
Middle East and North Africa

|

Jordan
2017-11-14T18:03:00Z

|

2017-11-14T18:03:00Z

|

2017-04
The Country opinion survey for 2016 in Jordan assists the World Bank Group (WBG) in gaining a better understanding of how stakeholders in Jordan perceive the WBG. The survey explored:(i) general issues facing Jordan; (ii) overall attitudes toward the World Bank Group; (iii) World Bank Group's effectiveness and results; (iv) The World Bank Group's knowledge work and activities; (v) working with the World Bank Group; (vi) the future role of the World Bank Group in Jordan; (vii) citizen voice: government accountability; (viii) citizen voice: service delivery; (ix) subsidy reform; (x) private sector; (xi) refugees; (xii) communication and information sharing; and (xiii) demographic information.